These are some of the basic concepts of active filters taken from Rod Elliot's website. For full articles and explanations, see the "Elliot Sound Products" link from the home page. This is just an overview for quick reference.
Simulated Inductor


Phase Shifter


Simple Tone Control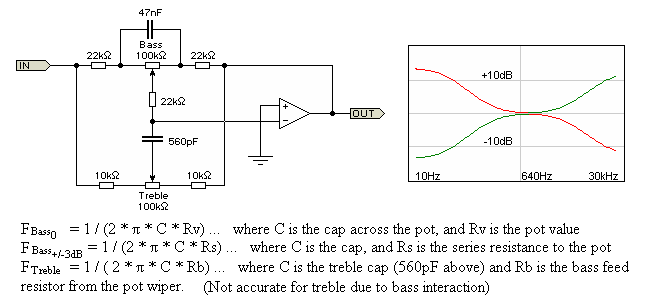 First Order Filter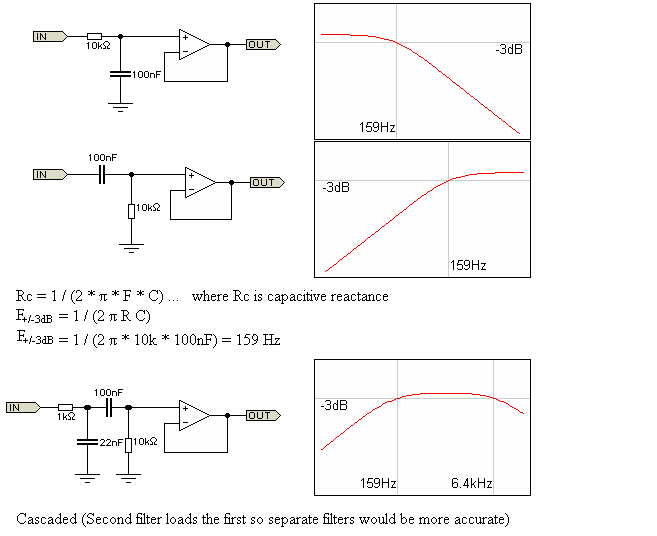 Second Order Filter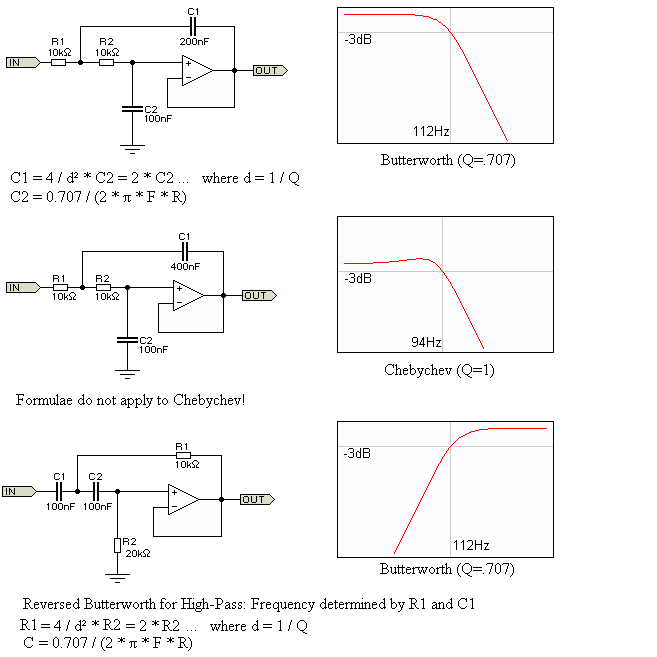 Subtracting Technique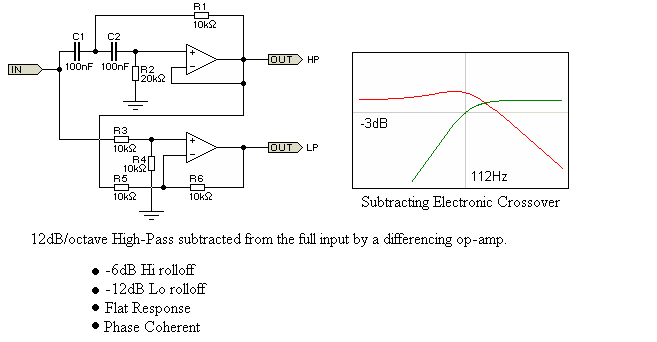 Resonance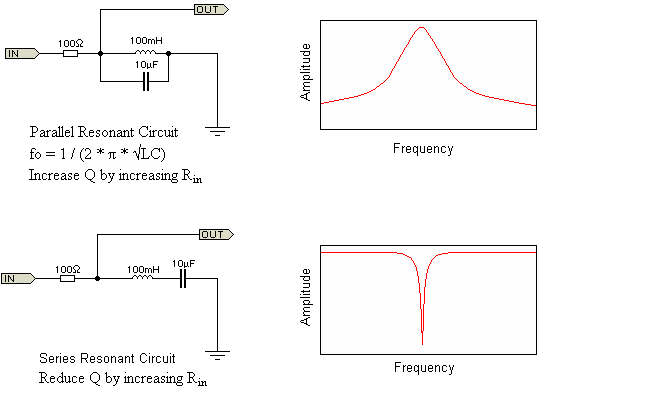 Common-Mode Rejection (Balanced Audio)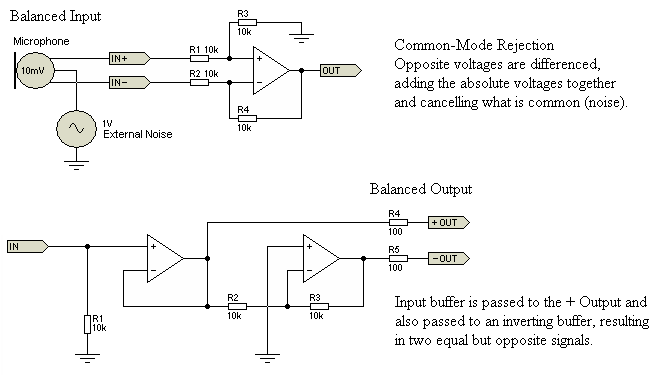 Advanced EQ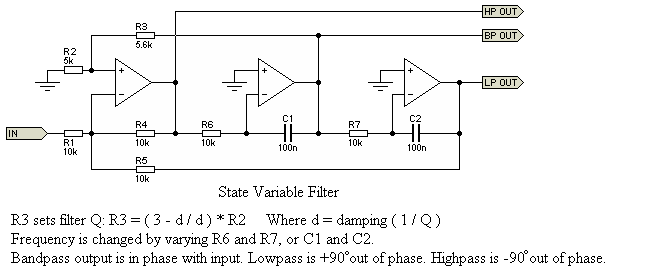 Multiple Feedback Bandpass Filter (Graphic EQ)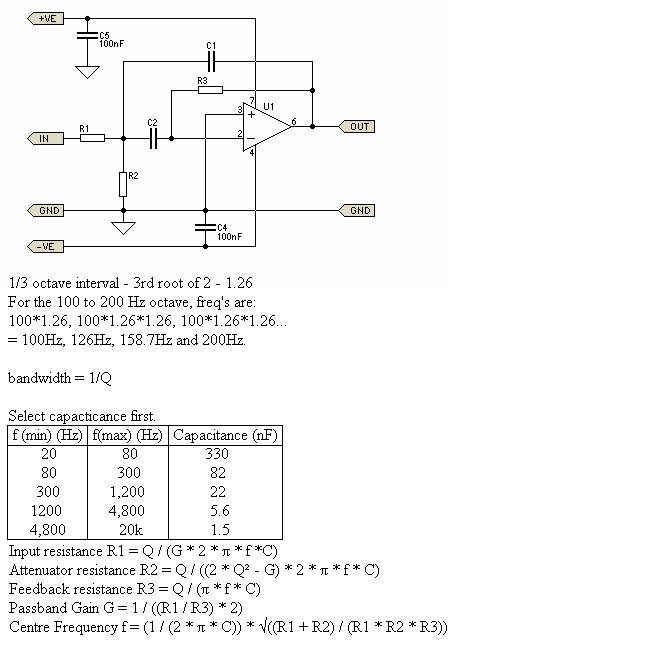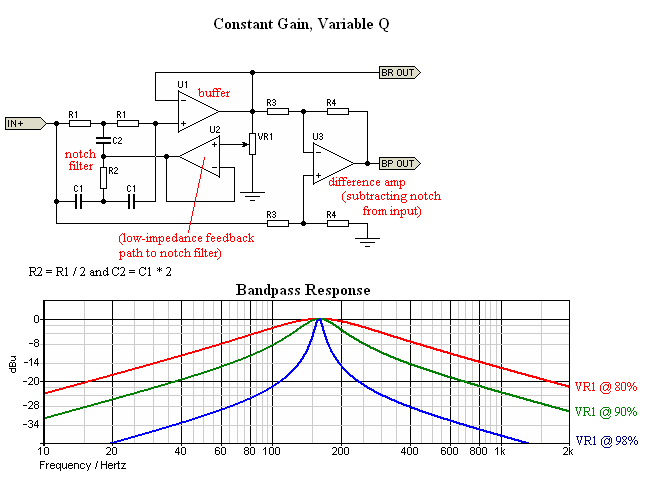 Fully Parametric EQ

      This schematic is not part of the Elliot Sound Products website, but I think it is the most important filter network ever invented. This is a fully parametric EQ with characteristics similar to those found on a high-end mixing desk. All three parameters can be adjusted virtually independently of eachother. At the extremes of the frequency sweep, Q adjustment has a slight effect on gain. Besides that, it is a very good parametric EQ.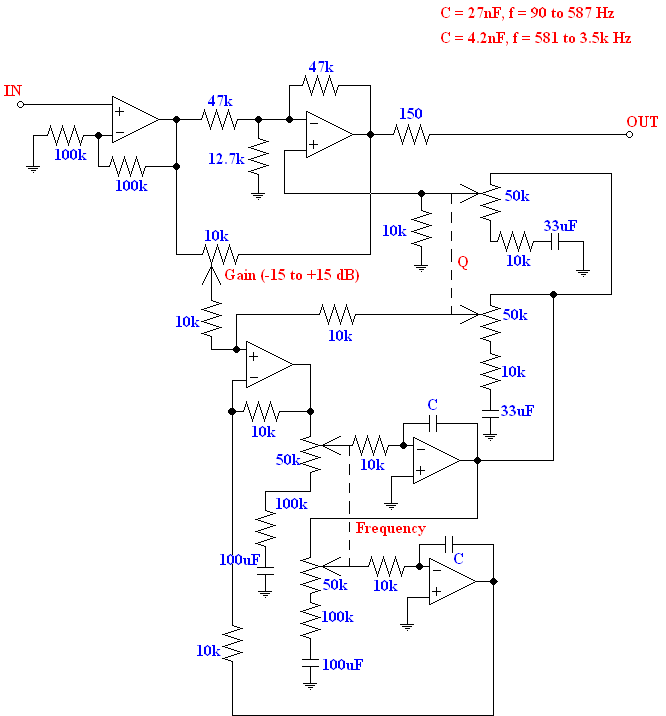 Back Home